Fast Facts
Brandon Phillips was born on June 28, 1981 in Raleigh, North Carolina, which makes him nearly a decade or more older than possibly half of his teammates in Goodyear, probably.
I bet that's true. Go look it up.
BP did his growing up in Stone Mountain, Georgia, playing high school ball at Redan High School.
Phillips is indeed so old that he was drafted by the Montreal Expos, who don't even exist anymore. After a couple of seasons in the Expos system, Phillips was a part of the infamous trade that sent he, Cliff Lee, and Grady Sizemore to the Indians in exchange for Bartolo Colon.
Brandon struggled offensively during his time in Cleveland and was eventually shipped to the Reds for something called a Jeff Stevens. As you may have noticed, Phillips's career has taken off since arriving in Cincinnati, while I'm not entirely sure what a "Jeff Stevens" actually is.
BP will be entering his 11th season with the Reds, and we're nearly 10 years removed from that fateful trade. In that time, Phillips has reached three All Star games, won four Gold Gloves, a Silver Slugger, and received MVP votes twice. BP was in the midst of a decline before his breakout 2015, but even then, those career accolades seem preposterously low.
The offseason has been a tumultuous one for Phillips and the Reds, but regardless of if and when they eventually part ways, one thing is for certain; Phillips will go down as one of the all time best Reds. BP currently ranks 13th in HR, 12th in RBI, 10th in doubles, 12th in runs scored, and 15th in stolen bases in Reds team history with, presumably, two more seasons to go.
But, I'm sure Jeff Stevens is a great insurance salesman.
Organizational Information
Drafted by the Montreal Expos in the 2nd round of the 1999 amateur draft.
Signed June 21, 1999. (All Transactions)
Debut: September 13, 2002 (Age 21.077, 15,798th in MLB history) vs. MIN 1 AB, 0 H, 0 HR, 0 RBI, 0 SB
Rookie Status: Exceeded rookie limits during 2003 season [*]
Teams (by GP): Reds/Indians 2002-2015
2016 Contract Status: Signed thru 2017, 10 yrs/$98M (08-17) (details) [*]
Transactions
June 27, 2002: Traded by the Montreal Expos with Cliff Lee, Grady Sizemore and Lee Stevens to the Cleveland Indians for Bartolo Colon and Tim Drew.
April 7, 2006: Traded by the Cleveland Indians to the Cincinnati Reds for a player to be named later. The Cincinnati Reds sent Jeff Stevens (June 13, 2006) to the Cleveland Indians to complete the trade.
Career Stats
Scouting Report
Well, basically: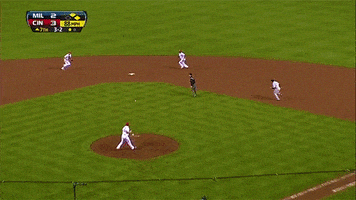 But, also a lot of this, really: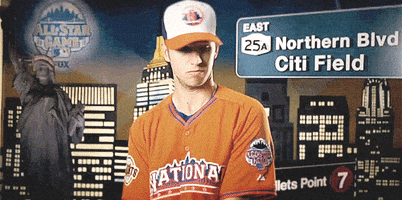 And, of course, this: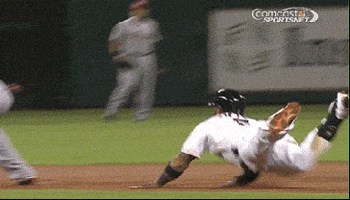 2016 Projections
| | | | | | | | | |
| --- | --- | --- | --- | --- | --- | --- | --- | --- |
| | PA | HR | R | RBI | SB | AVG/OBP/SLG | DEF | WAR |
| Steamer | 552 | 12 | 56 | 55 | 10 | .266/.306/.385 | 6.5 | 1.5 |
| Zips | 556 | 11 | 61 | 66 | 11 | .270/.309/.376 | 5.0 | 1.4 |


Well that's... not great. It would be a departure in almost every way from his decline reversing 2.5 fWAR season in 2015 where he OBP'd .328. Of course, that was eight points better than his career average at a time in his career where you'd expect the numbers to be going the other way.
Long story short: the projections aren't optimistic that BP has reversed the aging curve.
Defense
via Fangraphs
Instincts: 84
First Step: 79
Speed: 66
Hands: 84
Release: 81
Arm Strength: 59
Arm Accuracy: 81
Overall: 74
Oh, and there was this:
Outlook
This will be the eleventh year Phillips spends in a Reds jersey, but the entire story is about how we almost never got here. Trade rumors swirled around Phillips the entire offseason as conventional wisdom suggested that the rebuilding Reds no longer had a use for their aging second baseman. When the Reds finally put a face to his heir apparent, the writing seemed like it was on the wall.
Then again, when the Reds re-signed Phillips to a six year deal in 2012, they nearly guaranteed he'd reach his 10 and 5 rights with the Reds, nominally a late vesting no trade clause. So, when the Reds got busy about trading BP before this season, there was a layer added: Brandon had to agree to any deal that would send him out of the Queen City.
That was all the news this offseason. The Reds all but traded Phillips to the Nationals, but after Phillips asked for more money to be agreeable, the deal fell through. We later found out that Phillips vetoed another deal that would've sent him to Arizona. Phillips seems almost a lock to finish 2016, if not 2017, with the Cincinnati Reds.
That being said, Phillips enjoyed a renaissance 2015, where he reversed a several year offensive declined and stayed mostly healthy. Nothing is different now than when I wrote about Phillips at the end of the season; Phillips turned back the clock on his career. If he can continue that trend, if he can show that there's been a change in his approach, if he keeps driving the ball to the opposite field while swinging at less garbage, BP should enjoy another very productive season.
But, if he proves that it was but a blip on the radar, if it was just one battle won in a war lost against Father Time, we're going to be in quite the awkward situation. At that point, the only question will be: how bad does Brandon Phillips have to be before the Reds give his job over to the 21 year old Jose Peraza? And, if that happens, will Phillips go Scorched Earth on the Reds clubhouse?
It's a shame, really. One of the top ten or 15 Reds of all time doesn't really deserve to go out this way. Then again, it's never been a typical ride with Brandon Phillips. Just how much longer will it last?